Chemical-Free Cleaning Technologies

At tersano, our mission is to Change the Way the World Cleans by providing environmentally sustainable alternatives to traditional chemicals. 
Our innovative dispensers convert tap water into Stabilized Aqueous Ozone (SAO®): an all-in-one solution that helps professionals maximize efficiency, minimize costs, and achieve sustainability goals.
lotus® PRO
Wall-mounted lotus PRO easily fits inside janitors' closets and produces SAO at high-capacity for filling cleaning equipment: spray bottles, mop buckets, carpet extractors, and more. Streamline inventory management and get real-time sustainability data with automated reporting through IoT.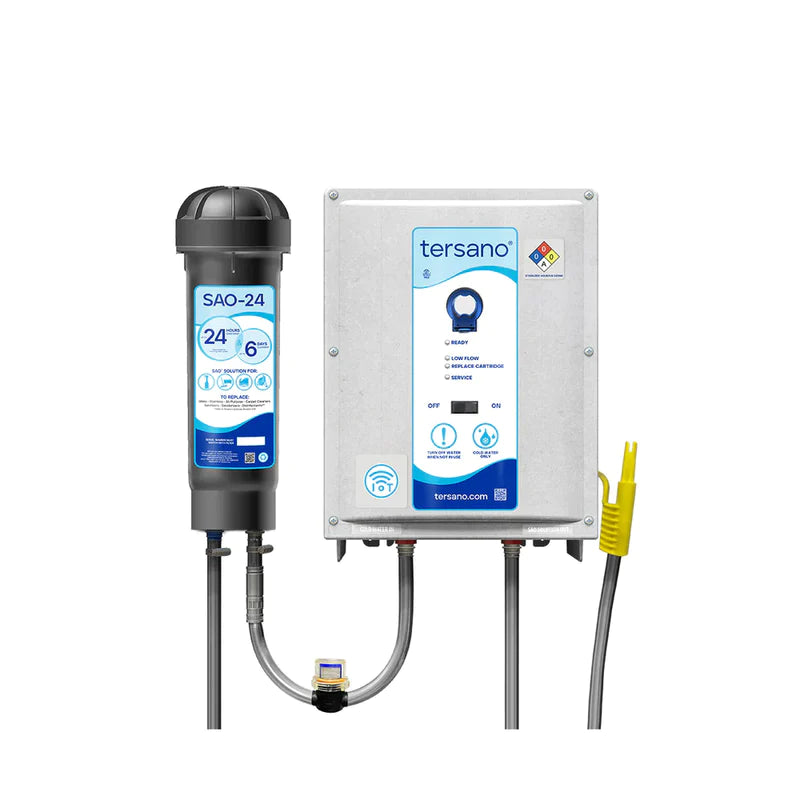 SAO2GO
Lightweight and durable, SAO2GO provides an all-in-one system for janitorial staff, turning tap water into SAO on-the-go and on-demand. Maximize efficiency with continuous runtime, expanded cleaning coverage, and the tools staff need to clean in a portable, compact backpack system.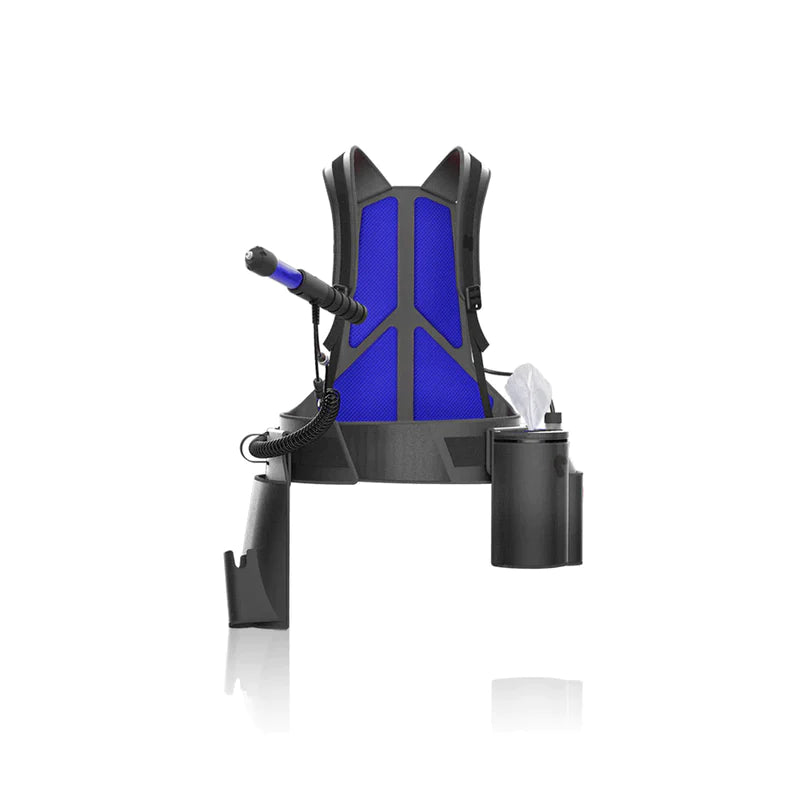 iClean® mini & iClean® PRO
Ideal for the classroom, iClean mini and iClean PRO convert tap water into SAO at point of use. Spray away contaminants and odors without exposing your students and staff to harsh chemicals and fragrances.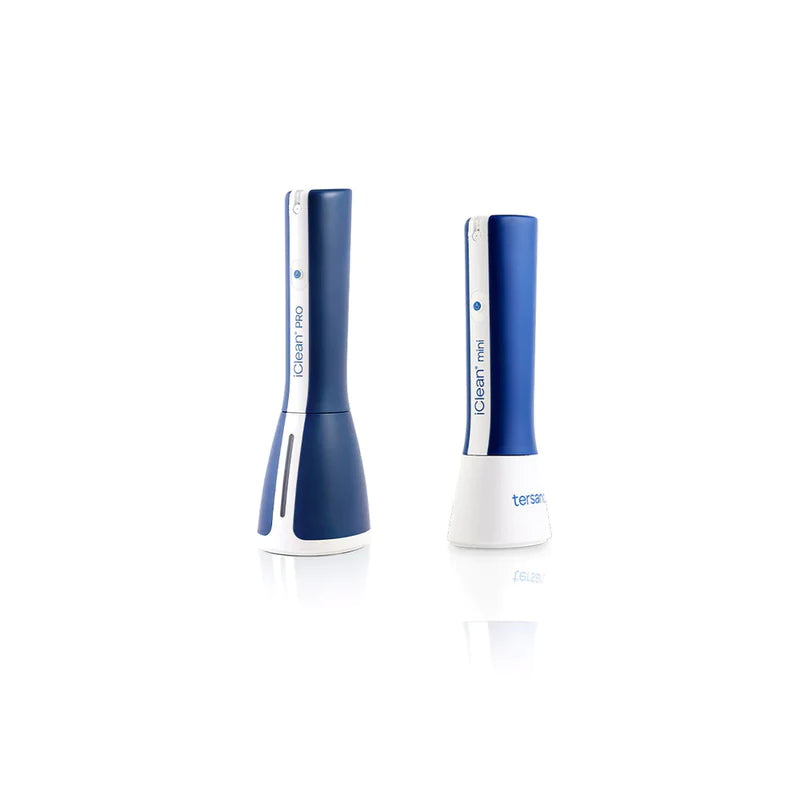 iClean® FLO₃
Convert water into a chemical-free cleaner in-line and on demand for laundry, ice machines, produce, and more. iClean FLO₃ helps your school save energy costs, optimized to launder best with cold water. iClean FLO₃ maximizes performance and minimizes your school's consumption of wasteful chemical fabric softeners and detergents.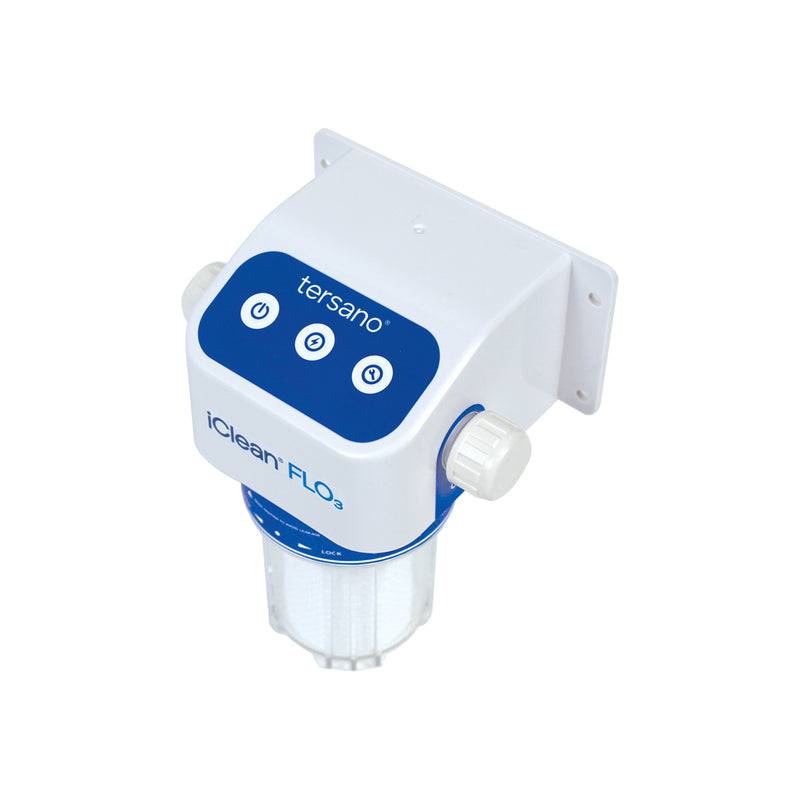 Microfiber Line
tersano's microfiber line simplifies cleaning programs with color-coded edging and machine-washability. tersano's microfiber cloths feature durable microfibers that pick up dust, dirt, and soil. Lasts for up to 500 washes.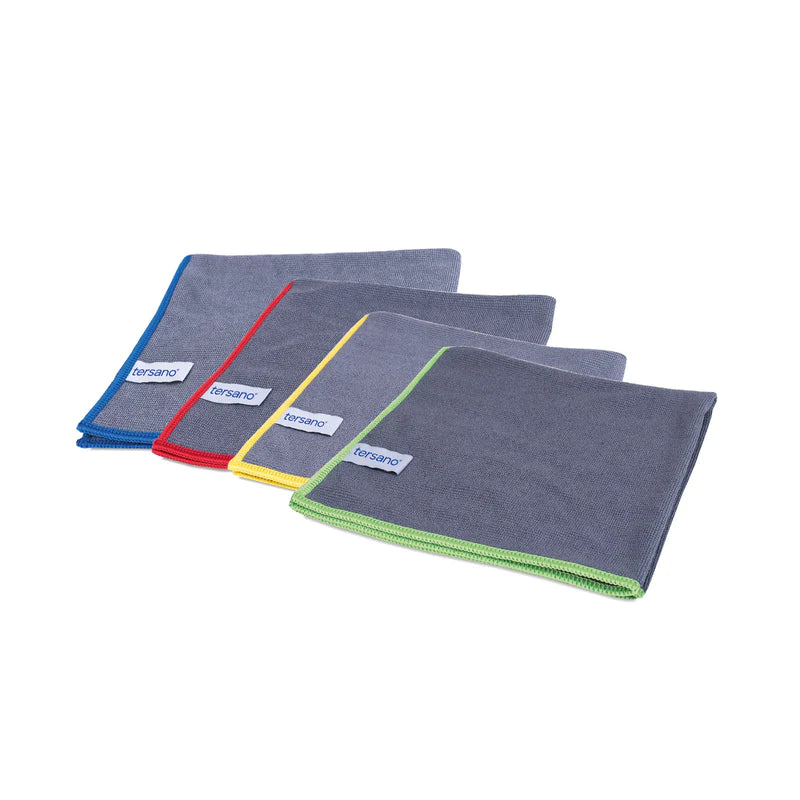 iClean® Hands
COMING SOON - iClean Hands turns ordinary tap water into a safe and effective hand sanitizer on-site and on-demand. iClean hands is 100% alcohol-free, providing safer sanitizing for people, planet, and sensitive skin.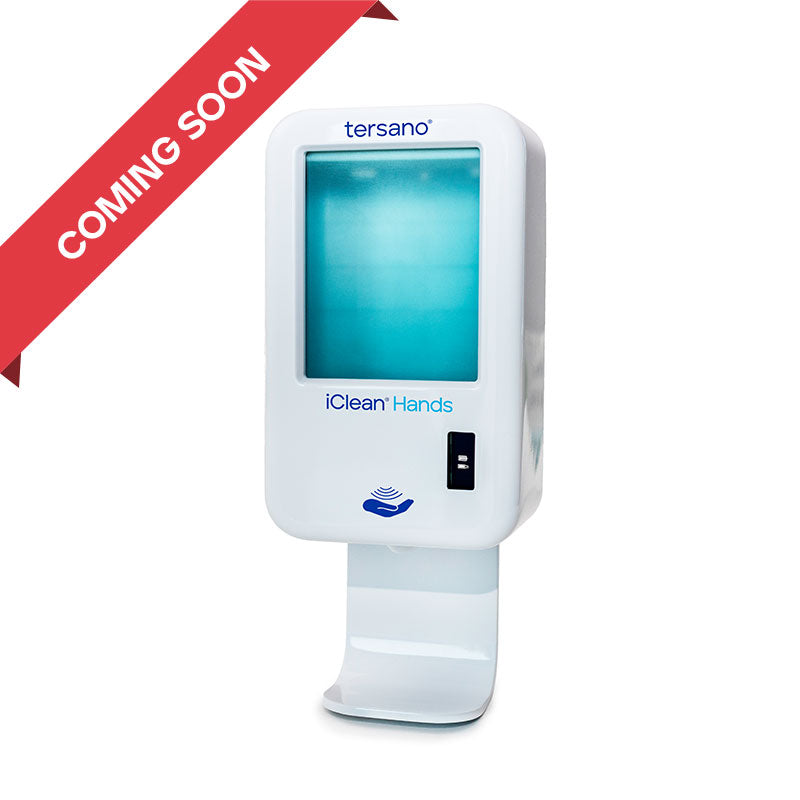 Ball State University
"Housing and Residence Life introduced the cleaning agent in 2014 and now uses it in all 10 residence halls to wash and sanitize floors, windows, restrooms, computer labs and common spaces. It's good for the environment, safe and healthy for employees and has cut annual spending on chemical cleaning products by more than $100,000."
University of Wisconsin-Madison
"We'll never go back to harsh chemicals. Everyone here has embraced it. Today, staff and students naturally demand sustainability and alternative ways of doing things. With the Stabilized Aqueous Ozone system, we're saving money, we're greener, and my staff is healthier. Why would I ever use harsh chemicals again?"
Association for the Advancement of Sustainability in Higher Education 
AASHE empowers higher education faculty, administrators, staff, and students to be effective change agents and drivers of sustainable innovation. SAO is recognized for their robust STARS program, which is a transparent, self-reporting framework for colleges and universities to measure their sustainability. 
Healthy Green Schools & Colleges
HGSC's mission is to ensure that all children have access to healthy school environments where they can learn and thrive. In 2022, they released an official Standard in which they recognize aqueous ozone as an approved solution for safe and sustainable cleaning in education. 
Association of College and University Housing Officers - International 
ACUHO-I empowers campus housing and residence life professionals. tersano is a preferred vendor for ACUHO-I, providing schools with the tools they need to reach their sustainability goals. 
Toxic Use Reduction Institute
TURI provides resources and tools to help businesses, municipalities, and communities in Massachusetts find safer alternatives to toxic chemicals. Their Infection Control Handbook for Schools categorizes SAO as a best practice for cleaning with technological devices instead of harsh chemicals in higher education.