Thank You for Visiting Us!
At tersano, our mission is to Change the Way the World Cleans by providing environmentally sustainable alternatives to traditional chemicals. 
Our innovative dispensers convert tap water into Stabilized Aqueous Ozone (SAO®): an all-in-one cleaner, disinfectant, and deodorizer that helps professionals maximize efficiency, minimize costs, and achieve sustainability goals.
lotus® PRO
The lotus PRO produces SAO on demand for filling all cleaning equipment: spray bottles, mop buckets, carpet extractors, and more. lotus PRO replaces multiple traditional cleaning chemicals saving space, time, and costs for your cleaning program.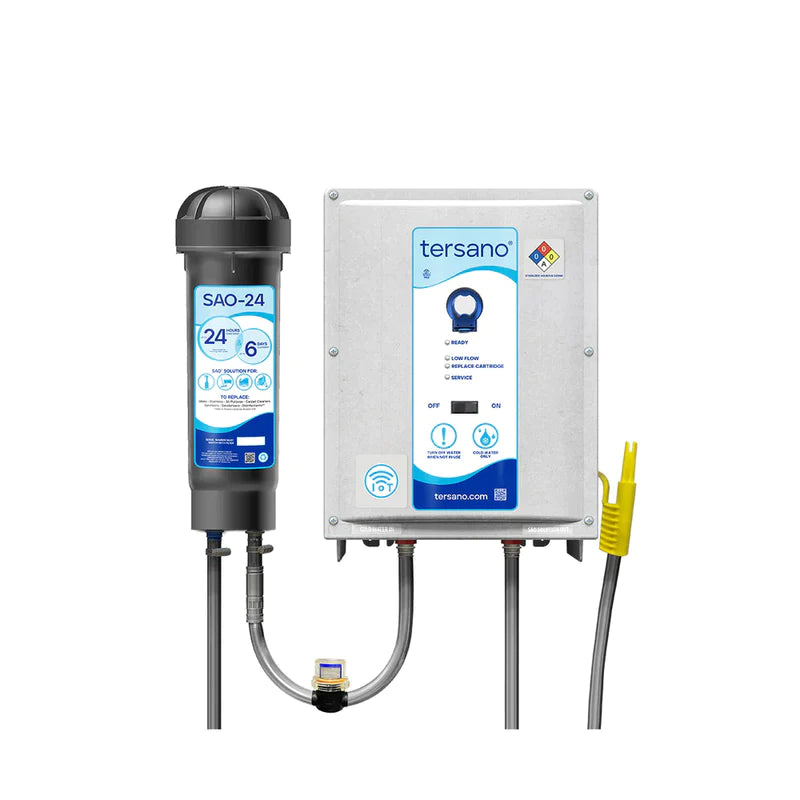 iClean® Dashboard
Connect the lotus® PRO to the iClean® Dashboard using IoT. Get real-time data insights that help you track SAO usage, manage inventory, organize information, identify trends, and automate sustainability reporting.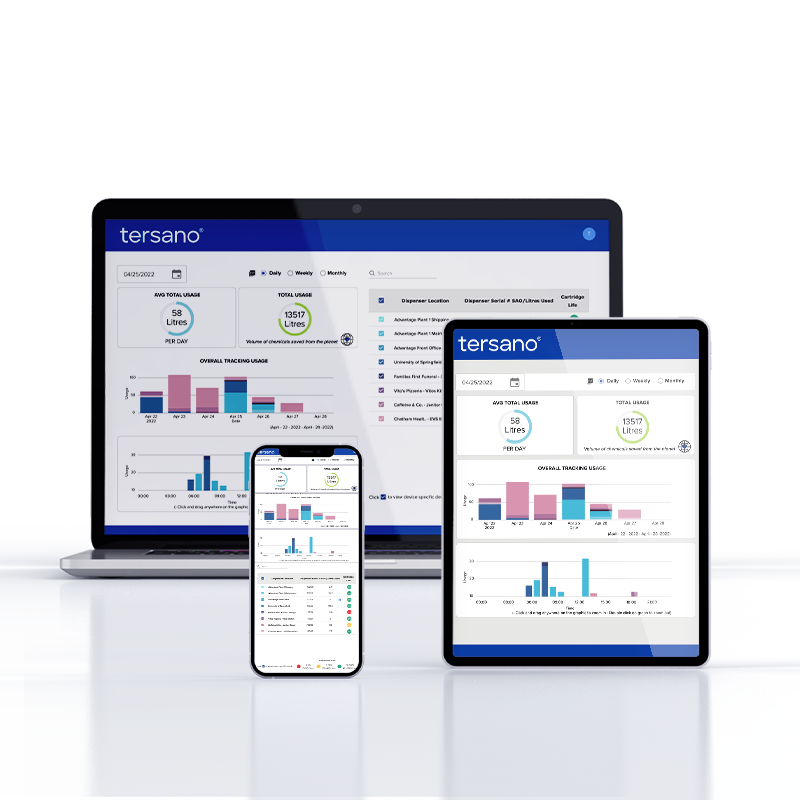 SAO2GO
Lightweight and durable, SAO2GO provides an all-in-one system for staff, turning tap water into SAO on-the-go and on demand. Maximize efficiency with continuous runtime, expanded cleaning coverage, and the tools staff need to clean in a portable, compact backpack system.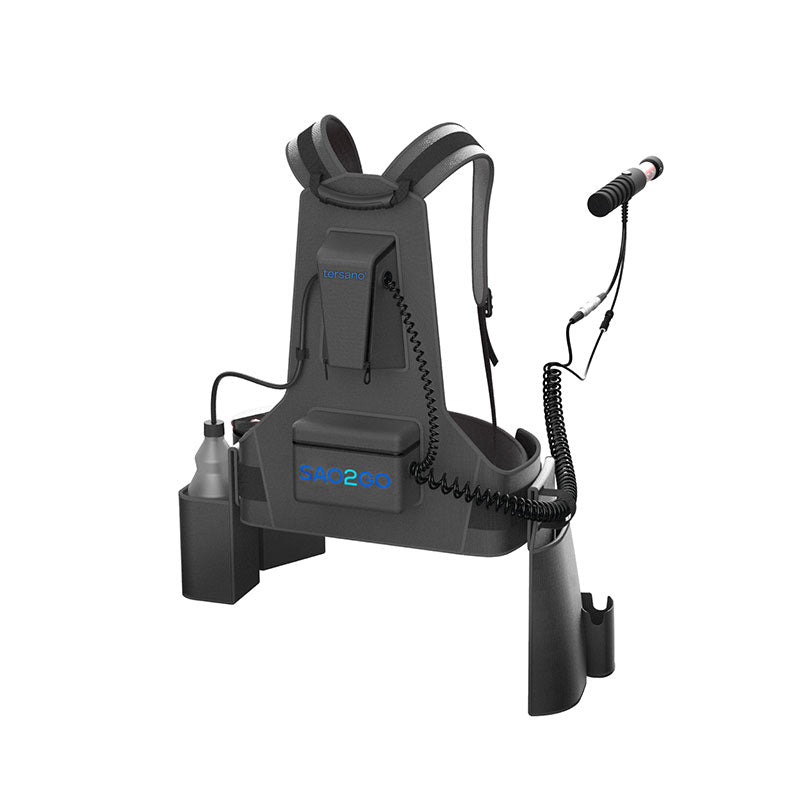 iClean® mini & iClean® PRO
iClean mini and iClean PRO convert tap water into SAO at point of use. Spray away germs and odors without exposing your staff and guests to harsh chemicals and fragrances.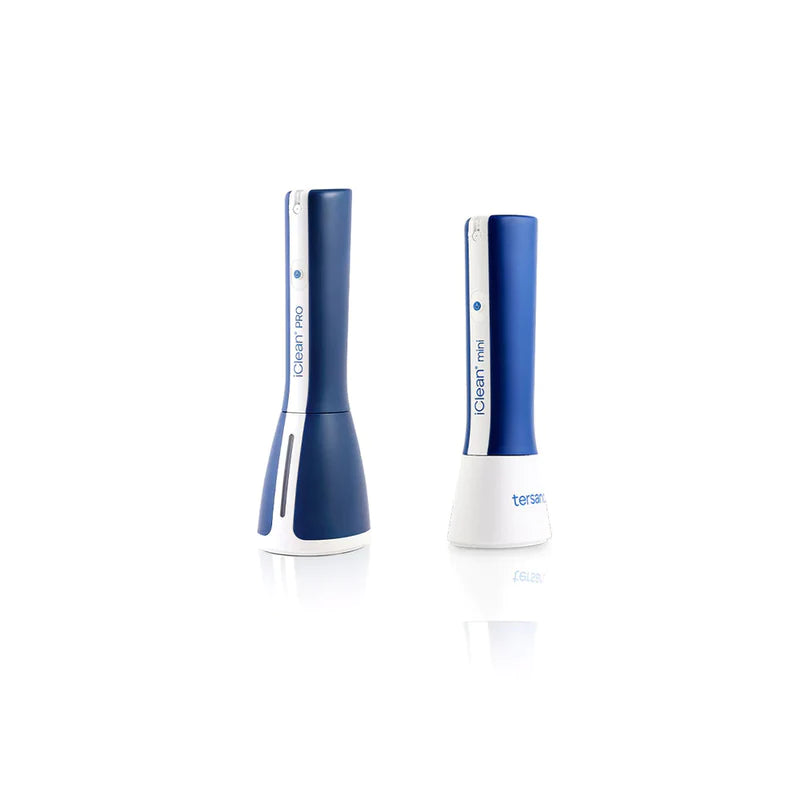 PROscrub
Made for professionals, PROscrub removes years of built-up grease and grime from floors and surfaces, and is an NSF certified no-rinse solution. Available in both ready-to-use and ready-to-dilute packaging.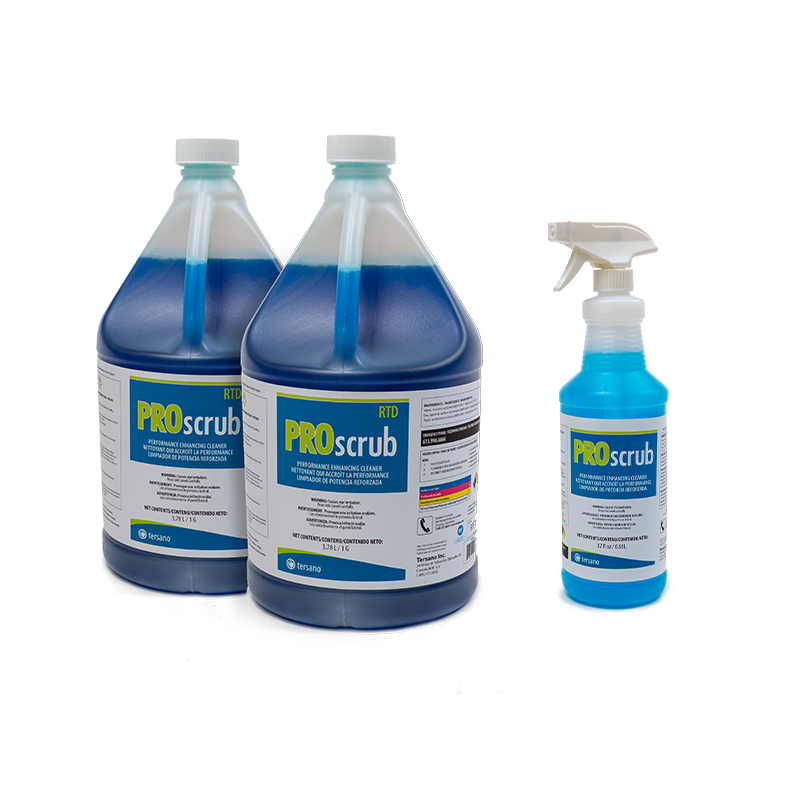 Microfiber Line
tersano's microfiber line simplifies cleaning programs with color-coded edging and machine-washability. tersano's microfiber cloths feature durable microfibers that pick up dust, dirt, and soil. Lasts for up to 500 washes.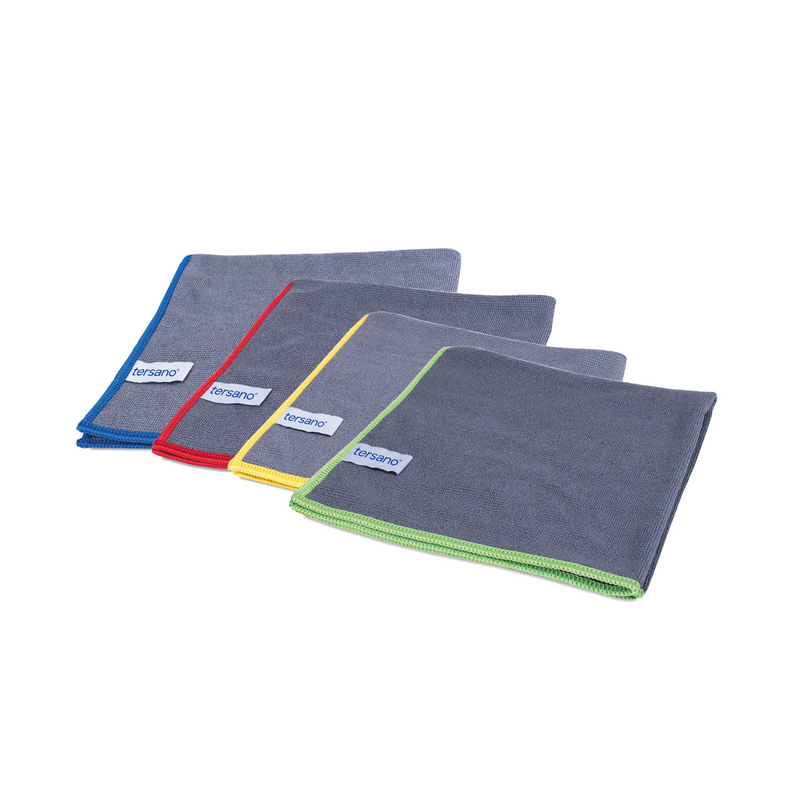 iClean® Hands
COMING SOON - iClean Hands turns ordinary tap water into a safe and effective hand sanitizer on-site and on-demand. iClean hands kills up to 99.99% of germs while being 100% alcohol-free, providing safer sanitizing for people, planet, and sensitive skin.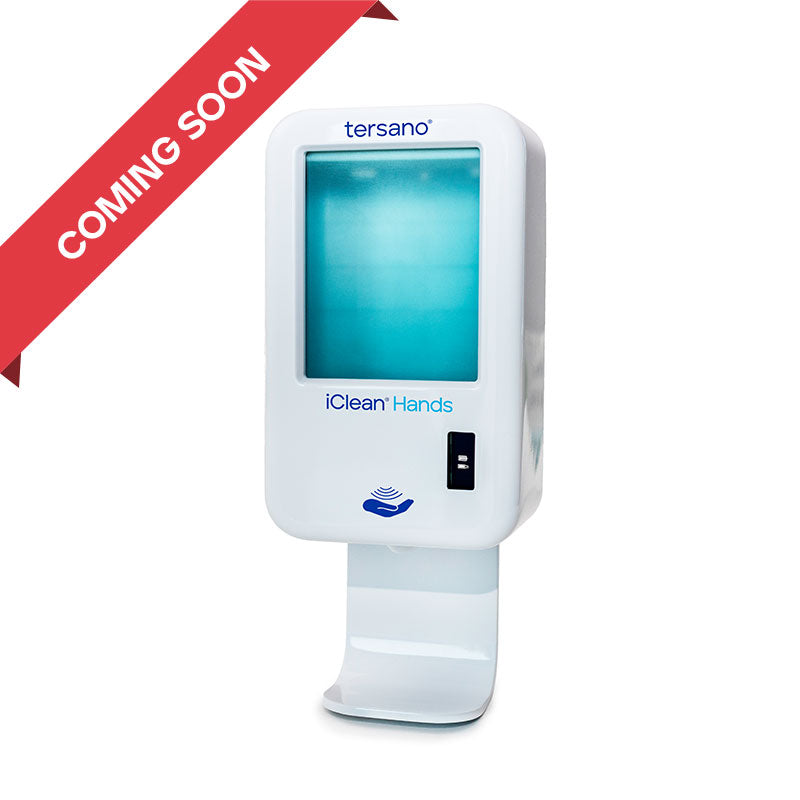 Toronto Pearson Airport
SAO helps Toronto Pearson Airport win Cleanest Airport in North America award two years in a row.

READ CASE STUDY
Ottawa International Airport
Driven to reduce costs and increase sustainability, Ottawa International Airport made the switch from cleaning with toxic chemicals to cleaning with SAO.

READ CASE STUDY
Clinton National Airport
SAO helps Clinton National Airport conquer tough cleaning messes without bleaching, staining, or corroding surfaces.
Since we have been using SAO, our fleet has never been in better shape.
—Charlie Murray, Chief Operating Officer, Total Transportation Corporation
Since our introduction of SAO, complaints about odours at the airport have been extremely reduced.
—Humberto Torrao, Director of Airport Operations, Toronto Pearson Airport
My client couldn't be happier. He's 100% on-board. He loves how we've improved health and safety.
—Chris Longpre, Bee-Clean Building Maintenance, MacDonald-Cartier Airport
Our surfaces are cleaner, our processes are easier, and we're saving 65% in costs over chemical usage.
—Brandi Smith, Supervisor of Custodial Services, Clinton National Airport
*SAO produced from the lotus PRO SAO-24 system is a certified cleaner, disinfectant, and deodorizer.